Web Lass is an Internet, web design, e-commerce specialist, marketing, and consulting firm that has gained a strong, loyal client base for innovation and excellence in website design. We are geeks (and proud of it!), but we will make the process of building your web site quick, simple, easy to understand, and we promise to keep the geek speak in our own offices!


web lass web site and e-commerce designers

A full-service Internet freelance web design and development agency

Consultancy in all stages of development, from your wanting a site through to marketing your completed site

Web Design, E-Commerce, Marketing & Technical Expertise

Web Site Updates or E-Commerce Updates of your existing web site
Redesigns of existing sites

2 Week Completion Dates Guaranteed!*
Critiques and recommendations for your current web site

One-on-One Instruction on how to update and maintain your shopping cart yourself


Experienced techs who specialize in…

Award-winning web site design

Building search engine friendly web sites

A client base ranging from mom and pop small businesses to major brand names

If you have any questions or would like further information,

E-Mail Us or call toll free on (888) 932-1255 today!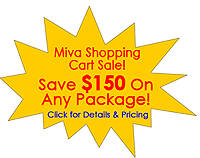 Why Do I Need a Web Designer? My Friend/My 10 Year Old/My Dog/I Can Build a Web Site!

We are frequently asked this question. Yes, you could build your own website, but why would you DIY instead of trusting a professional? Would you rather have a professional who does this every day and is up on the latest trends, changes, views and products or just slap it together yourself in the limited amount of time you have left over in your busy day?



Read more...